This page is a resource primarily for members of the Flora of Cumbria Recording Group – but: dear visitors, do read on!
See discussion below, and also the following pages…
What plants should we record??
Recording-forms for VCC 69 & 70
… for FoCRG Recording group specifically:
Our current focus…
… is on gathering records in the 'next round' of recording for the BSBI, the years 2020–2039.
The current state of inputting
See also, for more information the 'Current Position' page, linked above. 
This shows the final result for the county, with numbers of species per tetrad.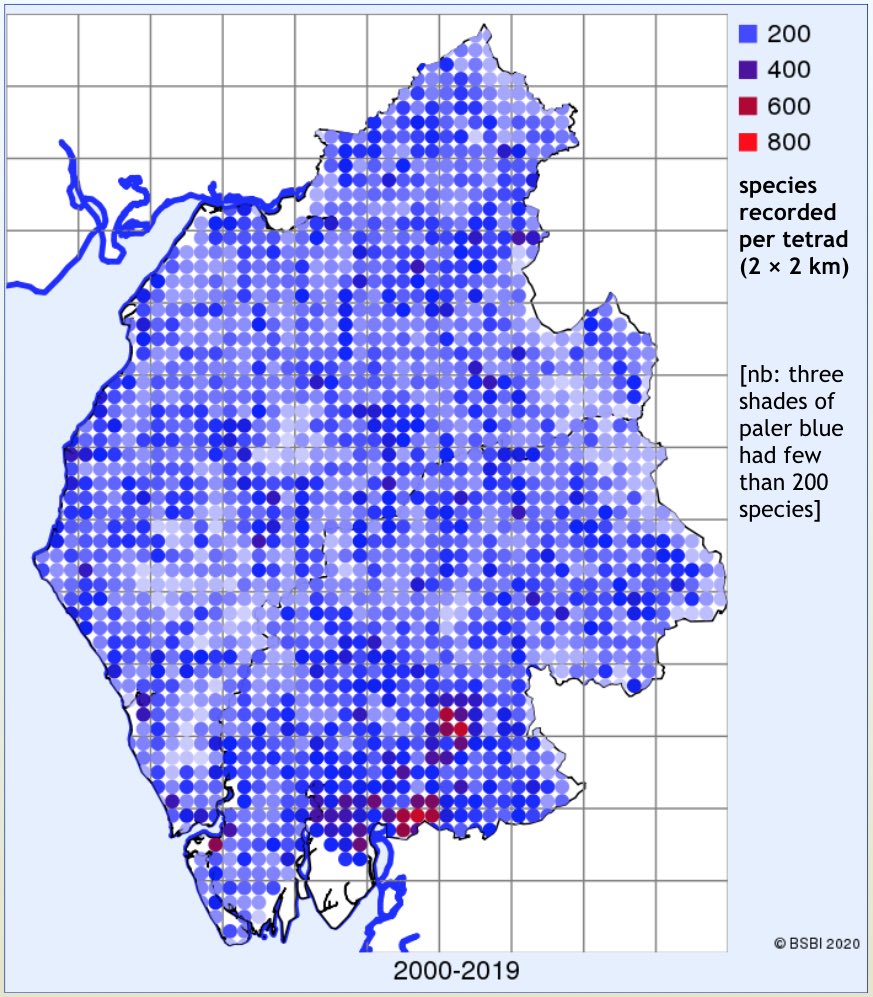 Over half a million records were gathered, processed and imported to the national database during 2000–2019.
We might hope to at least emulate this result in the next round of recording, 2020–2039! The first year, 2020, got off to a distinctly rocky start through covid-18 restrictions.  22463 records were processed.
To date (March 2022), 17103 records have been processed thus far for 2021.
Note that you may leave comments below. (Admin checks incoming comments before they are posted here.)